Say good-bye to maintenance, forever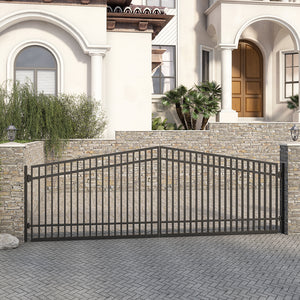 Here's Why No-Maintenance Gate Hinges Are Important 
Let's face it: how often do we actually perform the maintenance tasks we're supposed to around our homes, apartments, and commercial properties? For the most part, in-field maintenance is quite often neglected because, simply put, life happens. And while life may get busy, forgetting to properly maintain your gate hardware can cause serious problems. 
When it comes to most driveway gates, you're expected to grease the gate hinges about every 90 days or so. Without this care, you're likely to experience serious operational issues, which could end up costing you big time in the form of expensive repairs. 
Say good-bye to maintenance, forever
To us, the solution to this issue is not to get better at remembering to do maintenance - it's to minimize the amount you actually have to do in the first place. Shut It® heavy duty gate hinges require no greasing, no maintenance, EVER!  When you install with any of the Shut It gate hinges from our extensive gate hardware line, you won't have to worry about adding grease to your gate hinge ever again. 
Not only will you never have to think about maintaining your gate hinge, you'll get a gate hinge that features high-temperature sealed bearings allowing the hinges to be powder coated while installed on the gate, are adjustable for perfect installations and post installation adjustments, offer the highest weight ratings in the industry and offer near frictionless movement.   
Let our high-performance, no-maintenance gate hinges do the work for you. Check out our heavy duty gate hinges and other fence hardware at www.ddtech.com.