Hard to the Core: Shut It Gate Wheels & Carriage Plates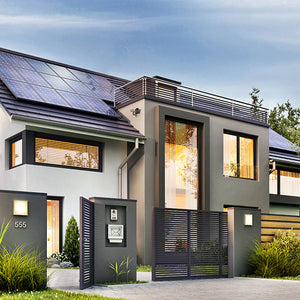 Many maintenance and repair issues for automated drive gates can be traced to inferior gate hardware. With proper gate wheels though, this problem can be remedied easily and effectively. Our Shut It gate wheels are the perfect solution for commercial or residential estate gates, double driveway gates, automated electric gates, security gates and privacy gates.  
Build a better gate with Shut It gate wheels
Shut It gate wheels are made with the hardest steel in the industry, equivalent to that of a locomotive train wheel.  Manufactured with super hard, cold rolled steel, each gate wheel comes out literally "hard to the core", which means the wheel won't crack and will last for an eternity.  This strength also enables Shut It wheels to be made with a narrow profile, reducing the possibility of the wheel hitting debris on the track. All Shut It products, including the wheels, are manufactured to the tightest tolerance in the industry for higher load capacity, longer life and virtually frictionless rotation.
Our signature bushing system distributes load directly onto the center ring of the sealed bearings for optimal performance and a long life. Longevity means no call backs and lost money.
 The D&D Technologies guarantee
After installing Shut It gate hardware of any kind, you can simply walk away and let it do its work. The sealed bearings require no greasing, and no maintenance of any kind – ever!  Plus, the wheels install inside the carriage plate rail and allows for adjustability during and after installation.
Instead of installing low-quality gate wheels that will show wear and tear easily, choose the kind of gate hardware that lasts for a lifetime. Learn more about how Shut It wheels can transform your gate here.